Last night I ended up at Luka's dancing my ass off with a coworker who needed to blow off some steam and a bunch of folks celebrating the CA Supreme Court ruling. The music was great, and so many smiles!
Tonight, you'll find me at Hubba Hubba Revue: Anchors Aweigh at the DNA. I'm tired now, but looking forward to it.
Here's a photo from last month's prison show: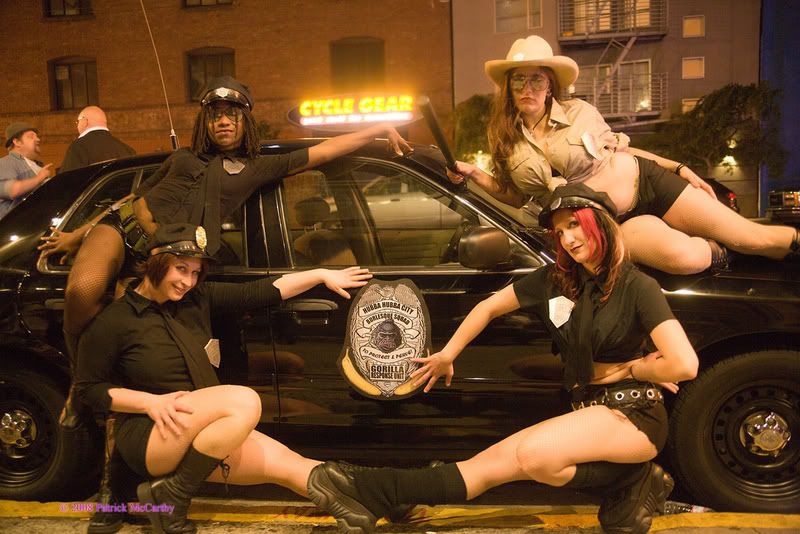 And tomorrow, I'll be tabling at the Malcolm X Jazz Festival for most of the day. Come on down if you can.